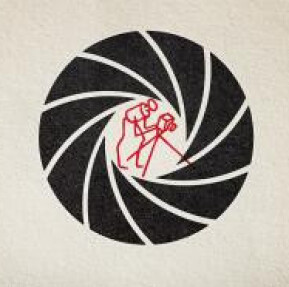 NMAH Photographic History Collection
Smithsonian Staff
#nmahphc
The Photographic History Collection (PHC) represents the history of the medium of photography. The PHC holds the work of over 2000 identified photographers and studios, about 200,000 photographs, about 15,000 cameras, pieces of apparatus, studio equipment and sensitized materials. The scope of the collection spans from daguerreotypes to digital and includes unidentified to well-known photographers, international and United States-centered objects, and familiar and experimental photographic formats.
The Photographic History Collection, now at the Smithsonian's National Museum of American History, was founded in 1896. The PHC was established by Thomas Smillie, the Smithsonian's first official photographer. Smillie established two photography collections ---the PHC and the Photo Lab which is now part of the Smithsonian Institution Archives, and he ran them simultaneously until his death in 1917.
The PHC uses the Smithsonian Learning Lab as a place to offer a view into the collection's rich and diverse holdings. What is presented here online is not the entire Photographic History Collection. This digital space is a work in progress. We started publishing to the Learning Lab in February 2020 and are adding and improving as quickly as we can.
How to use the Smithsonian Learning Lab to discover PHC collections.
To see a list of photographer and maker names, go here [link to come].
In the Learning Lab, the PHC's collections are organized into four groups: Photographer, Format/Process, Subject, and Cameras and Apparatus.
The Learning Lab collection only contains objects that have images attached to digital records. There may be additional objects and record information found at collections.si.edu.
The Learning Lab collection may only contain a sampling of images if the collection is substantial. Additional materials may be found at collections.si.edu.
Email us if you are looking for something specific.
Tip, use the tool that allows the user to see the collections alphabetically.
Collection Staff: Shannon Thomas Perich, Curator; Sarah Oakman, Collections Manager; Mac Cosgrove-Davies, Volunteer
Contact: nmahphotohistory@si.edu
General Keywords: history of photography, photographic history, photographer, photographers, portraits, landscapes, cameras, photographic equipment, studio equipment, fine art photography, experimental photography, digital photography, patent models, photographic studio, ephemera, documents, cinema history, early motion picture, photojournalism, amateur photography, photography exhibitions, commercial photography
Photographic keywords: daguerreotype, calotype, salted paper print, gelatin silver print, tintype, ferrotype, ambrotype, collodion on glass, glass plate negative, platinum print, platinum-palladium print, photographs on fabric, cyanotype, cased images, ivorytype, stereoview, waxed paper negative, hologram, lenticular, Kromograms, press print, photo jewelry, stanhope, micro photography
Additional research resources: In December 2019, research resources that had been held in the division were distributed to other Smithsonian units. The "Personality Files" that contained biographies, obituaries, exhibition announcements, and such were absorbed by the Smithsonian Library NPG/AA branch; the list of subjects can be found here [link to come]. The "Archives Reference Files" that contained information about companies, products, and occasionally processes, were absorbed into the trade literature collection at the National Museum of American History branch of the Smithsonian Library. The Science Service images and files, the divisions's exhibition history files, personal files, correspondence files, and more can be found at the Smithsonian Archives.
NMAH Photographic History Collection's collections