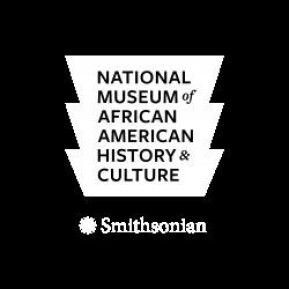 NMAAHC Education
Smithsonian Staff
Greetings from the Education Team of the National Museum of African American History and Culture!!

The National Museum of African American History and Culture is the only national museum devoted exclusively to the documentation of African American life, history, and culture.
We are excited to share objects, stories, and resources that tell American history through the African American lens! Our Learning Lab collections provide ways to explore well-known and lesser-known moments of history by utilizing objects, documents, imagery, and videos to enhance content knowledge, hone historical thinking skills and inspire users to see themselves as agents of change.
If you use our Learning Labs, feel free to send us any thoughts or feedback you may have.
About Us: Established by an Act of Congress in 2003, it was the culmination of decades of efforts to promote and highlight the contributions of African Americans. The mission of the Museum rests upon four pillars:
It provides an opportunity for those who are interested in African American culture to explore and revel in this history through interactive exhibitions
It helps all Americans see how their stories, their histories, and their cultures are shaped and informed by global influences
It explores what it means to be an American and share how American values like resilience, optimism, and spirituality are reflected in African American history and culture
It serves as a place of collaboration that reaches beyond Washington, D.C. to engage new audiences and to work with the myriad of museums and educational institutions that have explored and preserved this important history well before this museum was created.
NMAAHC Education's collections