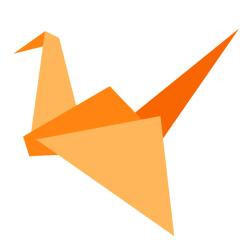 Discovery Theater
Foundational Reading Skills, Earth and Space Sciences, Literature, Cultures, Music, Nonfiction Informational Reading, Life Sciences, Performing Arts, Speaking and Listening, Geography, Visual Arts, Writing, US History, World Languages, World History :
Smithsonian Staff
MISSION
Mission of the Smithsonian Institution: "The increase and diffusion of knowledge."

Smithsonian Associates advances the Institution's mission to "increase and diffuse knowledge" through life-enriching educational and cultural experiences inspired by the Smithsonian's research and collections for DC-region students, families, and adults, and for learning communities nationwide.

Discovery Theater has been presenting DC-area children with live educational performances for more than 30 years. As a program of the Smithsonian Associates, Discovery Theater serves as a child's gateway to the exhibitions, collections, and cultures contained in the museums on the National Mall and beyond. There's so much to explore at the Smithsonian!
HISTORY
Founded in 1964 as The Smithsonian Puppet Theater, performing in a room in the NMAH on the third floor.
*Interesting fact: an electrical fire two weeks before the theatre opened destroyed all of Bob Brown's Marionette puppets, and delayed the opening by two months while new puppets were constructed.
In 1979, the theater moved into the historic Arts and Industries Building and rechristened as Discovery Theater. The theater continued to feature puppets and began to include other traditional arts such as storytelling, acoustic music from around the globe, mime and commedia clowning; retelling of classical Greek and Roman fables and myths and ensemble performance in the manner of festival or street performers. The theater's inclusion as part of the Smithsonian Associates defined its mission as serving primarily the Metropolitan area's children and their teachers and families.
*Interesting fact: Harold Closter, now Director of Smithsonian Affiliations, as a program assistant helped lay the original carpet and stage and remembers the excitement of the theater's opening well!
By 1995, Discovery Theater had broadened its reach to present the heritage and cultural arts, and accessible science and math; reflecting the larger collections and making it a 'gateway' to the Smithsonian for local children. Its affordable ticket price and community of educational artists, teachers, parents, children who had grown up with Discovery Theater and the Smithsonian make this a destination in our nation's capital, and most area schools children's first visit to both a theater and a museum.
*Interesting fact: Dinorock, award winning puppet and music artists, premiered every one of their 7 shows right in Discovery Theater before heading out on their National tours—(you see it first at Discovery Theater!)
In 2004, the Arts and Industries (one of the two oldest buildings at the Smithsonian, built in 1882) closed its doors to the public to await a much needed renovation. Discovery Theater, its 300+ annual shows and programs, 50,000 children and adult audience members, (and the puppets!) moved into a beautiful new boutique performing space designed for them by Sachs Morgan Studios, one of the leading designers of theaters in the country.
*Interesting fact: In this same year, Discovery Theater began the first tour of its blockbuster Black History piece, Black Diamond: Satchel Paige and the Negro Leagues; written by Raquis Petree with music by Marion Johnson. The program, part of a series entitled The Greatest Stories Never Told, stills tours today, now with two other pieces from the series Going the Distance: Wilma Rudolph and Jesse Owens; and How Old is a Hero? Young People of the Civil Rights Movement
Discovery Theater's collections