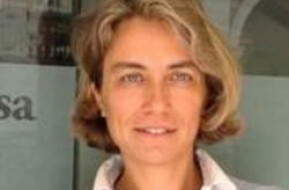 Antonia Liguori
Lecturer in Applied Storytelling
School of the Arts, English and Drama - Loughborough University (UK)
Language Arts And English, Civics, Cultures, Music, Performing Arts, Social Studies, Visual Arts, World History, Arts :
Lecturer in Applied Storytelling
Antonia Liguori is a Lecturer in Applied Storytelling at Loughborough University (UK) and AHRC Research Fellow at the Smithsonian Center for Learning and Digital Access. She has a PhD in History and Computer Science (Bologna, Italy) and a Masters in Contemporary History (Rome "La Sapienza", Italy). She is also a journalist and a Web content and SEO manager. In the last 7 years, she's been working across Europe to explore the role of storytelling in today's digital world. Before moving to the UK, she coordinated the Multimedia Department at BAICR Sistema Cultura with the aim of contributing to the enhancement of cultural heritage through innovative methodologies and the creation of digital environments.