The Domino Effect
By: Ashley Naranjo, Manager of Educator Engagement, Smithsonian Center for Learning and Digital Access
In 2017, I had the pleasure of connecting with Jean-Marie Galing after a webinar hosted by the National Art Education Association featuring the tools and classroom applications of the Smithsonian Learning Lab. As a result, Galing, an art resource teacher in Virginia's Fairfax County Public Schools (FCPS), created forty collections of resources that were embedded into pacing guides for visual arts teachers across the county. These collections were designed to save teachers time and provide a variety of examples for students to explore—a figurative "domino effect."
Last week, during their annual "Take Your Child to Work Day," Galing and her colleagues' work had a literal "domino effect." She created an activity for elementary and middle school students visiting their parents and caregivers. The goal for the children was first to learn about what it is like to create classroom lessons like their parents do, but also to get them excited about the visual arts and other subjects.
Children engaged in a fun twist on the traditional game of dominoes. In this version, students were challenged to match two printed images from the Learning Lab and explain the relationship they saw between them. Possible connections could be based upon relationships like elements of art, such as line, shape, or color; or media used, such as paintings, prints, textiles, or ceramics.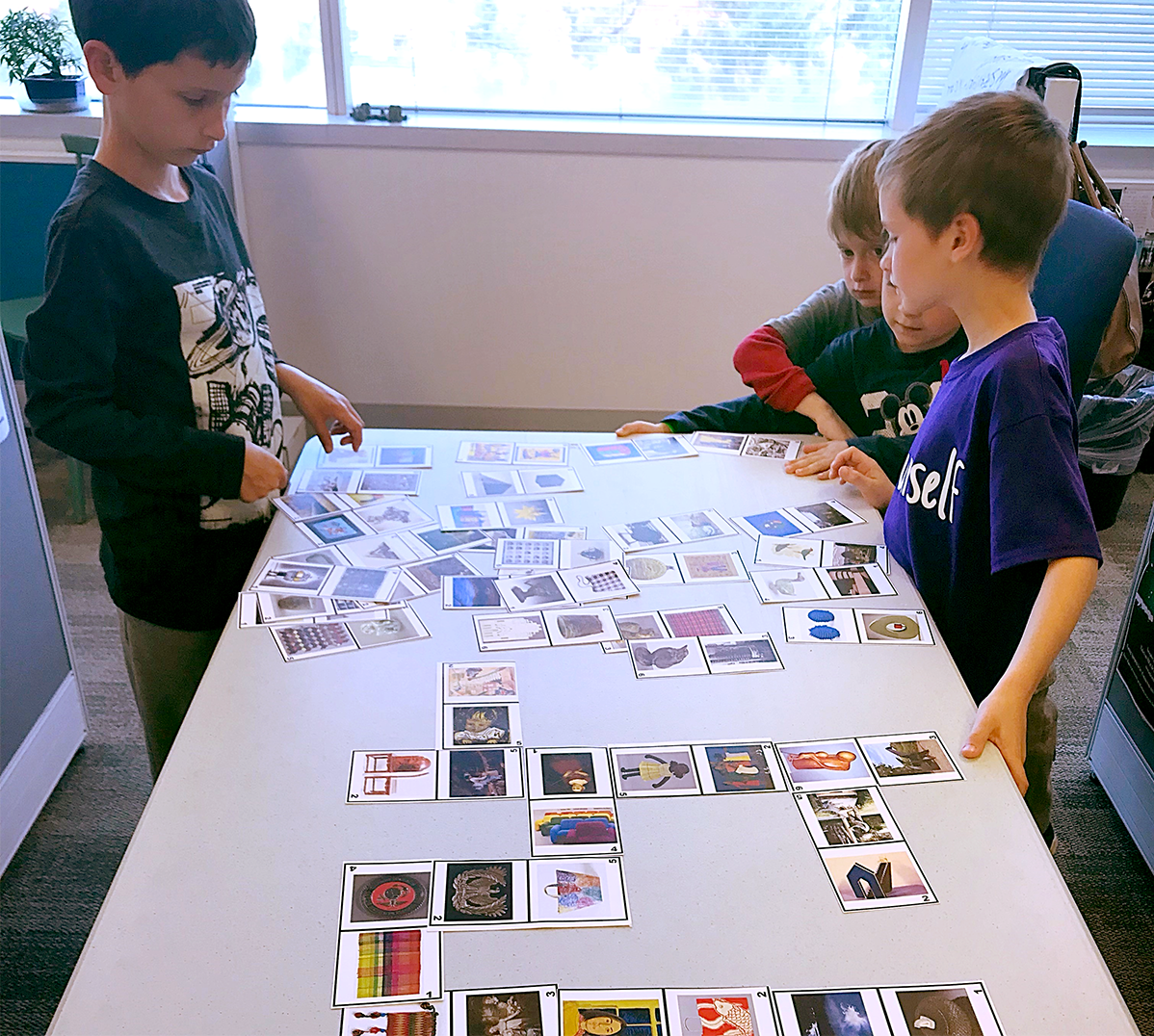 Bettyann Plishker, retired FCPS K—12 Visual Arts Specialist and Carol Trost, an art resource teacher in FCPS, were the original creators of this print and play game. They had designed the game for secondary students, but the potential for game play goes well beyond those original players. For example, Jill Curry, FCPS Specialist for Elementary Science uses the Lab to discover Smithsonian resources related to science concepts to expand the game beyond the arts. The team created an easy-to-print template and included a variety of images in pairs, with points in each square.
By accessing the millions of Learning Lab images available, teachers in all grade levels, subject areas, and disciplines have the opportunity to cultivate active engagement to hook students. Galing's original goal in using this game-based approach was to make learning "stick" better than when a teacher simply conveys information. This game offered students real examples of the concepts and principles they have learned about, allowing them to apply relational thinking skills to make connections across the visual arts.
Want to try the game out with your own students? Download and print a PDF version of the game and its rules here.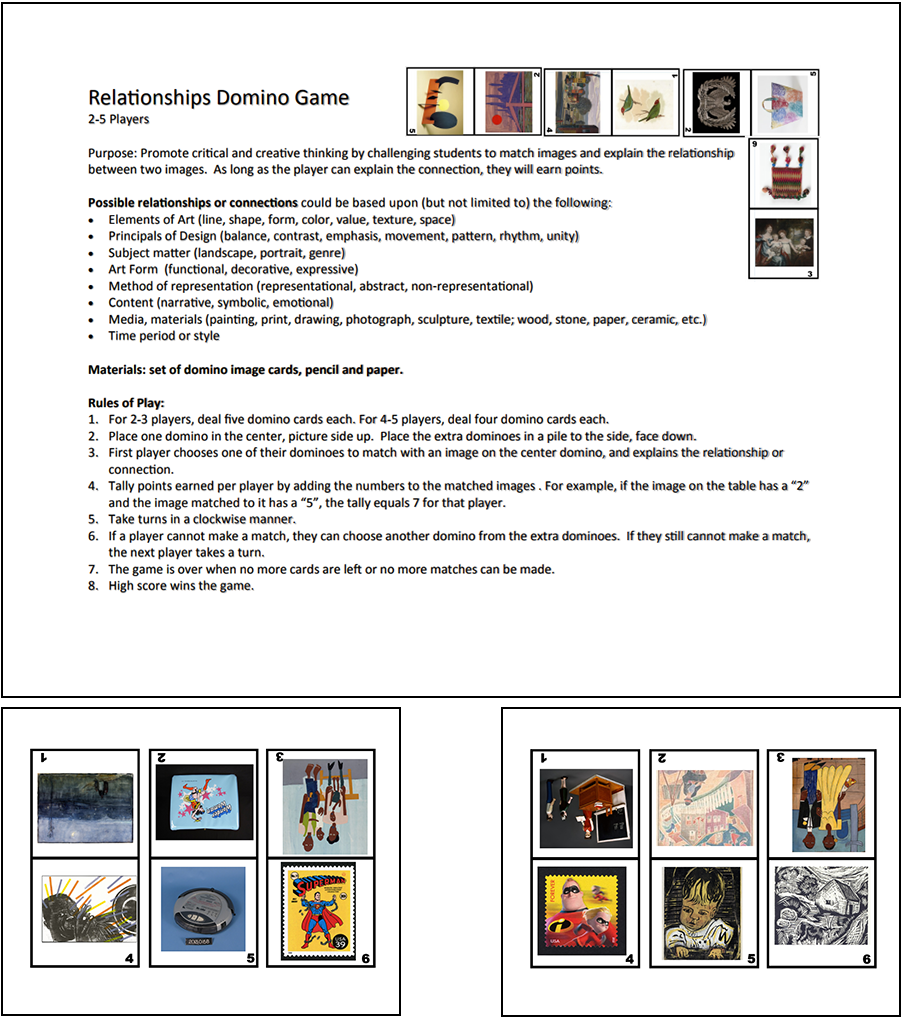 ---
Image: Domino (detail)
Rectangular, in the form of a beige domino game piece with ten black dots, four above black, incised, horizontal line in center, six below, with brass bolt situated at center of incised line. Sides and reverse are black, reverse inscribed "Bull & Bell Ropemaker, With E. Cuthbert's Compts." Lid hinged on left side, end protrudes slightly on right for thumb catch. Striker on left vertical side.
Cooper Hewitt, Smithsonian Design Museum