By: Kate Harris, Learning Lab Coordinator, Pittsburgh, PA
One of the exciting aspects of our workshop series in Pittsburgh has been making use of the strengths of the "Smithsonian's Home in Pittsburgh," the Heinz History Center (HHC). The exhibits, archives, and personnel there have allowed us to highlight local connections and family histories when developing teaching activities, setting them within the broader context and digital platform provided by the Smithsonian Learning Lab. During the past year, the Heinz History Center's Education Manager Mariruth Leftwich and archivist Sierra Green have helped us plan activities that would combine the strengths of the Heinz History Center's collections with those of the Learning Lab, effectively engaging with our Pittsburgh teachers and their students.

We've mentioned the success of a prior professional development workshop focused around the Weikers Family and creation of historical narratives. Regional museums like the Heinz have easily accessible family collections that can help illustrate larger ideas and engage viewers because of their personal nature (finding these kinds of anecdotal examples can be more difficult within a larger institution's collections). Using Green's knowledge of the Detre Library and Archives, we were able to create professional development activities and collections centered on this particularly strong family collection.
Similarly, using the History Center's exhibits as the setting for our fourth professional development workshop led to the creation of a learner resource based around slavery in western Pennsylvania (in this case, the From Slavery to Freedom exhibit served as inspiration). Using the Learning Lab's materials alone would not have been enough to create a substantive lesson on slavery in this region, but the ability to upload additional resources let teachers contribute websites and local archival materials to the Learning Lab platform, creating a collection that asks students to weigh the consequences for slaves who may have chosen to attempt to escape to freedom or those who waited for Pennsylvania's gradual emancipation law to take effect. Teacher Jason Smith noted,
It's beneficial to use local primary resources for history projects because students can really connect personally to the setting. It's more impactful for students to relate to a town that they've actually visited then just pointing to a random place on a map.
Using the Heinz History Center's resources allowed us to make those local connections while making use of the Smithsonian's digital tools.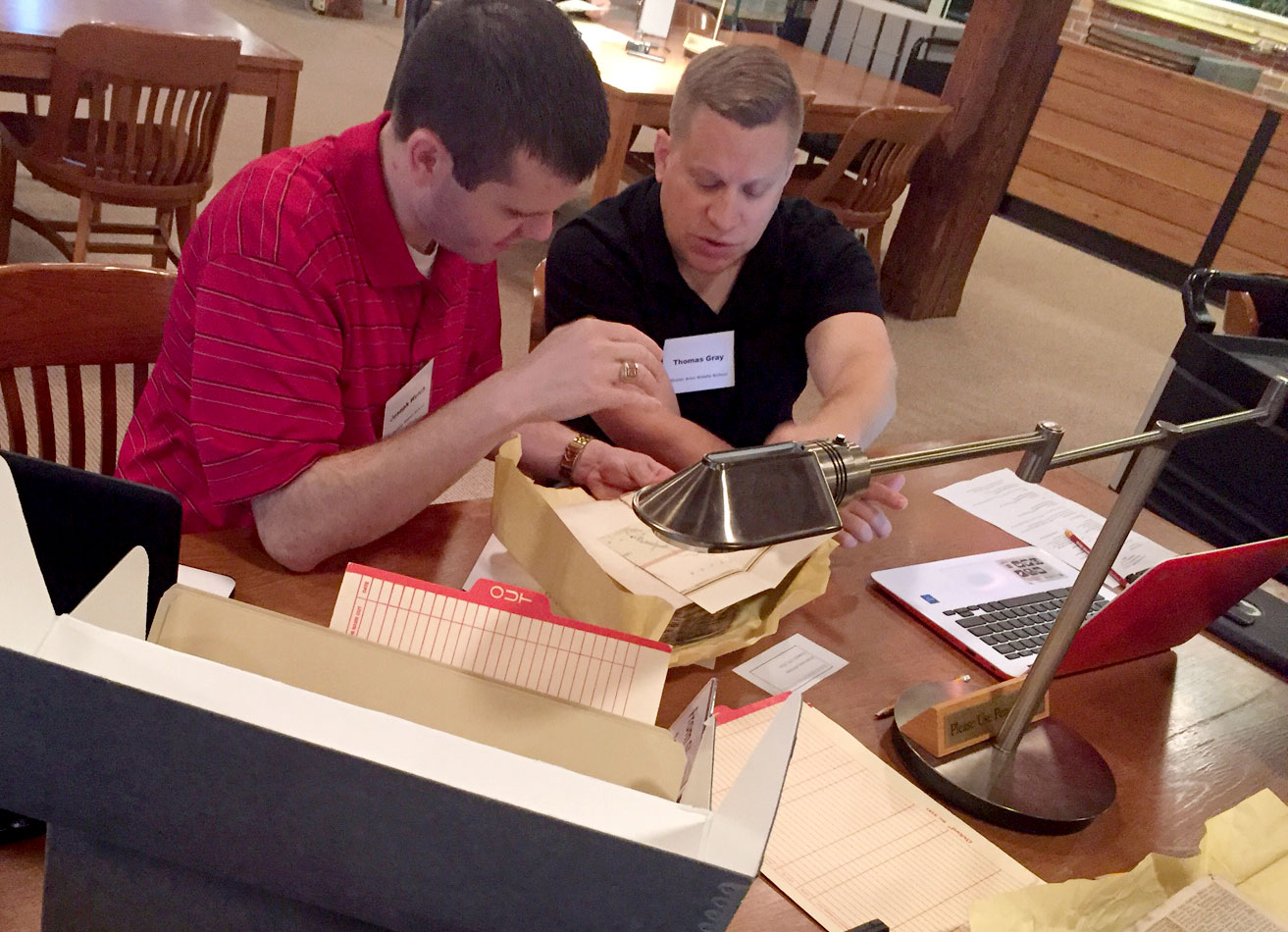 Another example of using HHC resources to showcase local history in the Learning Lab is the Earl Hines: An Innovative Piano Player collection. Education Manager Leftwich has developed exciting programming around the concept of an "innovator mindset," allowing students to connect with the character traits and personal habits that lead to innovation in any area. This inspired the Hines collection, which introduces the mindset through artifacts and resources gleaned from the Learning Lab, the HHC, and the local library.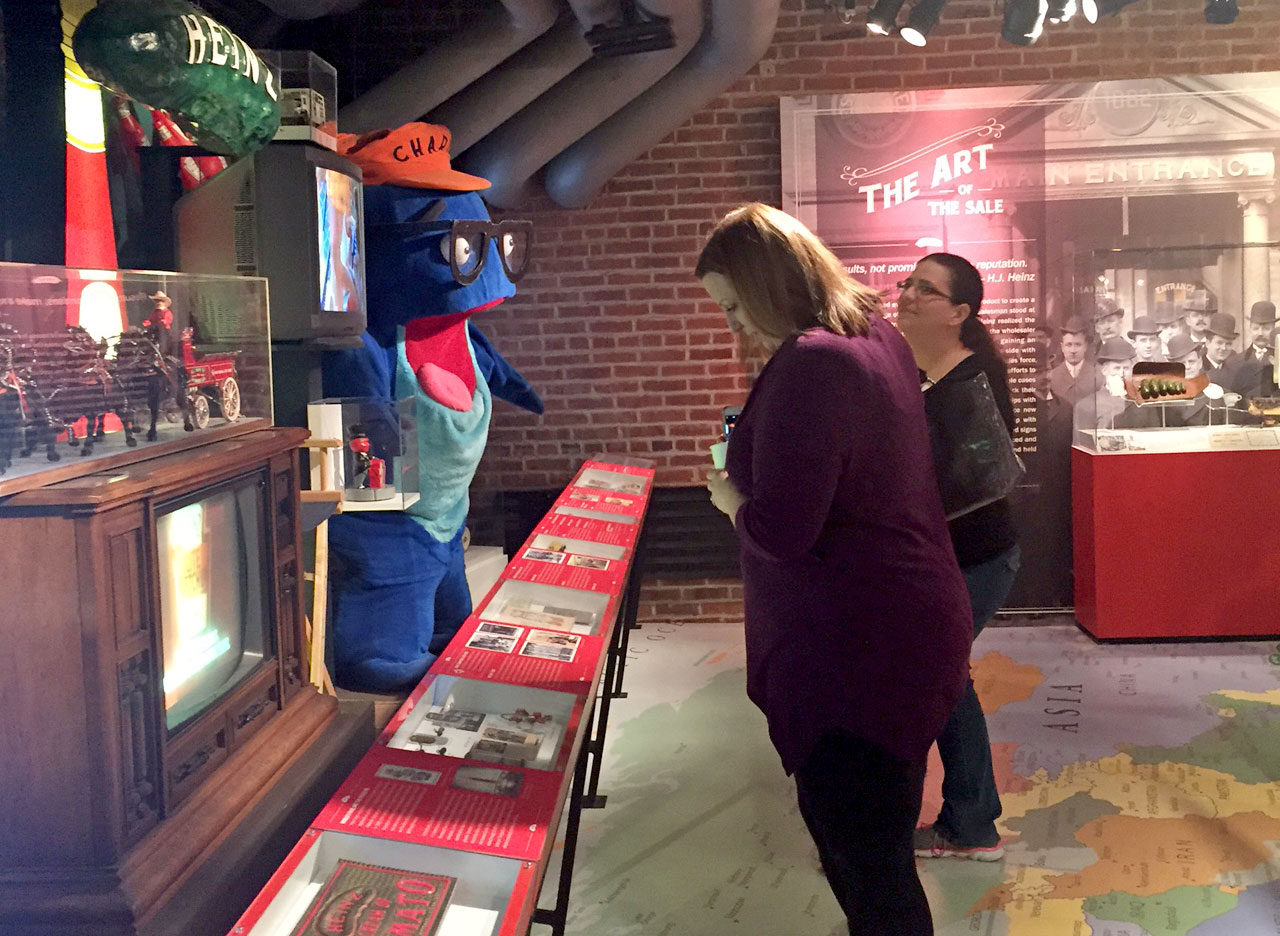 Finally, we couldn't write a blog post highlighting our host's resources without talking about one of Pittsburgh's most famous businessmen, H.J. Heinz. Some of our Pittsburgh teachers have a work-in-progress collection that includes exhibit photos, archival materials from the Detre Library and Archives, and a number of videos and advertisements from the Learning Lab. This shows another happy result of combining local and Smithsonian resources—the ability to incorporate videos created by the Smithsonian Channel with local finds. The resulting collections engage through the quality and variety of artifacts included, as well as by creating connections to the learner's sense of place and home.
---
Photos courtesy of Kate Harris
---
This post is part of an occasional series in which we invite colleagues who have worked with us this school year in Pittsburgh to share their experiences and examples of collections they have created. Read more about how teachers in Pittsburgh have used collections to tell a story, engaged students in connections between artifacts and geography, supported students in showcasing multiple perspectives through media and led students through the process of purposeful curation with depth.