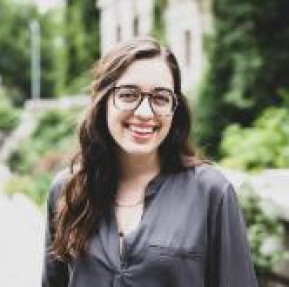 Emily Szasz
Education Associate
Cooper Hewitt, Smithsonian Design Museum
Primary (5 to 8 years old), Elementary (9 to 12 years old), Middle School (13 to 15 years old), High School (16 to 18 years old), Adults, Post-Secondary
Teacher/Educator, Curriculum Developer, Museum Staff, Topic Enthusiast
Design, Visual Arts, Arts, Other :
Education Associate
Emily is an Education Associate at Cooper Hewitt, Smithsonian Design Museum in New York. At Cooper Hewitt, Emily facilitates and teaches programs for audiences including K-12 school groups, families and multigenerational audiences, and educators, assists to develop and coordinate education programs, and assists in the development and dissemination of content and curriculum. Emily co-created and launched Cooper Hewitt's Learning Lab profile page and created content featured thereon, including Climate-Related collections and Educator and Caregiver Resource collections. Emily is passionate about creating opportunities for content- and object-based learning in museums, whether in-gallery or digital.
Emily holds a Bachelors Degree in the History of Art from the University of California, Berkeley. Prior to beginning in her role at Cooper Hewitt, Emily held internship positions at the Santa Cruz Museum of Art and History, the de Young Museum, The Frick Collection, and Cooper Hewitt, and worked as a Research Assistant assisting in the preparation and publication of academic texts in the History of Art Department at UC Berkeley.
Emily Szasz's collections