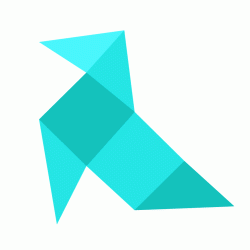 DoCheck List App
https://docheck.id/
Manajemen waktu
Manajemen waktu

DoCheck adalah sebuah platform pengembangan diri bagi generasi muda melalui to
-
do list.
Sebagai aplikasi to
-
do list per
tama di Indonesia, kami memberikan tempat terbaik untuk
mengatur segala aktivitas dan kegiatan.
Dibentuk pada 2021 di Bandung, DoCheck berawal situasi di mana pandemi telah membuat
penurunan produktivitas pada generasi muda. Kami menemukan (dalam sebuah l
aporan)
bahwa 65 persen generasi muda belajar lebih sedikit ketika terjadi transformasi kelas tatap
muka menjadi kelas online. Untuk itu, kami memiliki tujuan untuk mengakselerasi
produktivitas dengan memanfaatkan teknologi digital.
Lebih dari to
-
do list,
DoCheck memiliki berbagai program serta aktivasi untuk pengembangan
diri kamu di berbagai bidang. Dari mulai hard skills, soft skills, hingga kesehatan mental.




DoCheck List App's collections