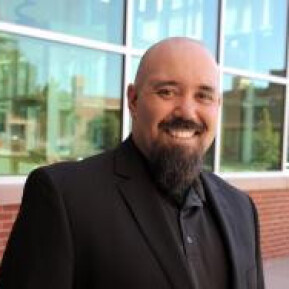 Sean Wybrant
Digital Media Studies Instructor
William J. Palmer High School
Elementary (9 to 12 years old), Middle School (13 to 15 years old), High School (16 to 18 years old), Post-Secondary
Teacher/Educator, Curriculum Developer, Student/Learner
Language Arts And English, Earth and Space Sciences, Literature, Mathematics, Engineering, Technology, and Applications of Science, Nonfiction Informational Reading, Science, Life Sciences, Speaking and Listening, Physical Sciences, Social Studies, Writing, Arts, Career and Tech Ed, Other : Computer Science, Data Visualization
Digital Media Studies Instructor
Sean Wybrant currently crafts tomorrow's heroes in his classroom by teaching students to critically think and solve problems through computer science and video game development.
At a young age, Sean was convinced that superheroes were real, and that belief has been bolstered seeing the challenges that students are willing to tackle and solve. In his first seven years in the classroom, Sean facilitated the application of English and language arts competencies with a service learning approach. Sean earned a position as a Lead Educator in his district's Next Generation Learning work through those projects where he helped draft the Colorado Springs School District 11 vision.
In 2012 Sean began his work in Career and Technical Education where he is dedicated to designing, implementing, and evolving cutting edge practice for students through his classes so they can impact the world in positive ways while still in school. Students in his programs create augmented and virtual reality simulations, explore live-action motion capture, and are immersed in a variety of other technologies. In 2017 he was selected as Colorado's Teacher of the Year.
Sean has also led numerous professional development sessions around Next Generation Learning strategies, technology use in the classroom, personalized learning, and service learning over his career. He has presented at the International Society for Technology in Education annual conference, Colorado Education Initiative Showcase, and Denver Comic Con. He is available for speaking engagements, consulting work, and professional development opportunities.
Sean believes that teachers have the most awesome responsibility in our society, that of crafting the heroes of the future.
Sean Wybrant's collections
<p>This collection is a curated collection of images that can be used with a lesson plan on curation. Each of the images has some possible connection to a social justice theme and the question asked by the creator of the collection is, "How might we approach conversations about curation and social justice?" Each of these images adds a unique and interesting dimension to a conversation about curation, the people whose stories are selected for view, and how those stories are empowered and/or disempowered by the stories that they are surrounded by. How do we make decisions about these topics? What do we do when we are asked to include in a curated collection pieces that change the story we might want to tell? How do we deal with the multi-faceted stories and sometimes contradictory stories of the people we select for our collections? <br /><br />It is important to ask these questions and have dialogues with students about how we come to our conclusions, make our decisions, and wrestle with these concepts. In a world of tweets and ever expanding stories/information it is important sometimes to talk about how we work with the realities of physical spaces where there isn't always enough wall real estate to highlight everyone all of the time. In those situations, how decisions are made, who is brought to the forefront (and who is not), and how our own beliefs/biases/views of the world play into those decisions all matter. <br /><br />How might you curate this collection in many ways? Who is still missing and why does it matter that we ask the questions at all? </p> <p>While this is intended to be a companion collection to a lesson on curation, the questions above may stand on their own. This collection is intended to be the beginning of a conversation, and not a stand alone collection; however, the lesson is also available in the collection as a downloadable PDF. <br /></p> <p>#NPGTeach<br /></p>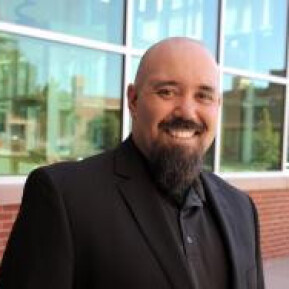 Sean Wybrant