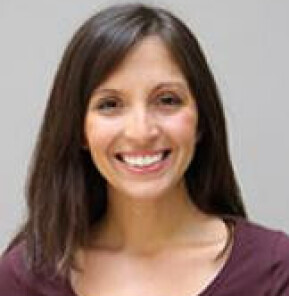 Emily Murgia
Education Programs Specialist
Smithsonian's National Postal Museum
Smithsonian Staff
I joined the National Postal Museum in the spring of 2013. Prior to NPM, I worked at several DC institutions including the Smithsonian's National Zoo, Smithsonian's National Portrait Gallery, the International Spy Museum, and the United States Holocaust Memorial Museum. These varied opportunities continue to inspire me in my pursuit to provide outstanding interdisciplinary programs for all audiences. As the manager of public programs at NPM, I work on the frontline to create "ah-ha" moments for every visitor. I graduated from Wheaton College, Massachusetts with a degree in Art History before earning a Masters' in Museum Education from The George Washington University.
Emily Murgia's collections
Students learn and review cloud classification in this independent activity. Students first watch a short video, produced by NASA, before identifying properties of clouds depicted in photos. Students then observe, describe, and identify the clouds outside.
Emily Murgia
A teaching guide for a review activity featuring biomes. In this hands-on and engaging activity, students sort and select postage stamps that represent the seven biomes then defend their choices.
Emily Murgia
A resource demonstrating a fun and engaging teaching strategy, Stamp Stories. Postage stamps are not simply a means to send a letter but can serve as windows into the history and cultures of the world. Every stamp tells a story. Simultaneously a primary and secondary source; the subject depicted on a stamp presents opportunities for innovative teaching strategies that appeal specifically to visual learners. In this lesson, students build their own stamp collections to show what they've learned and debate why the stamps they've chosen reflect the given theme. This specific collection features the Revolutionary War but the technique may be applied to any subject or theme as an assessment, review tool, or ice breaker.
Emily Murgia