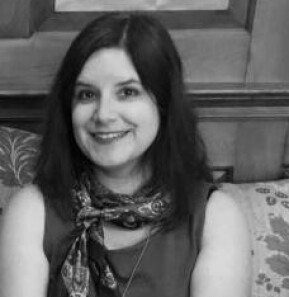 Tracie Spinale
Learning Programs Manager
Smithsonian Center for Learning and Digital Access
Middle School (13 to 15 years old), High School (16 to 18 years old), Post-Secondary
Museum Staff
Social Studies, Arts :
Smithsonian Staff
Greetings! I work at the Smithsonian Center for Learning and Digital Access (SCLDA) where I collaborate with communities to create cross-cultural and cross-disciplinary learning experiences. I organize opportunities for museum professionals, educators, students, and related audiences, focused on museum learning. I've organized workshops for a variety of audiences--ranging from teens with disabilities to Tibetan monastics in India. I manage intern and fellows programs at SCLDA, and I am also responsible for privacy in the Learning Lab. I've currently teamed-up with the Smithsonian Arctic Studies Center in Alaska to develop content with Alaska Native community partners--look for some exciting collections in 2020!

I've worked at the Smithsonian since 2000, and hold a MA in Museum Studies from The George Washington University (1998), and a BA in Anthropology from Beloit College (1996). When not online, you can find me wandering through museums or reading about ancient civilizations. I am also an avid video game player, coffee drinker, and proud mom to two kids and one Boxer.