Smithsonian Learning Lab Named Top 10 Tech of 2016 by School Library Journal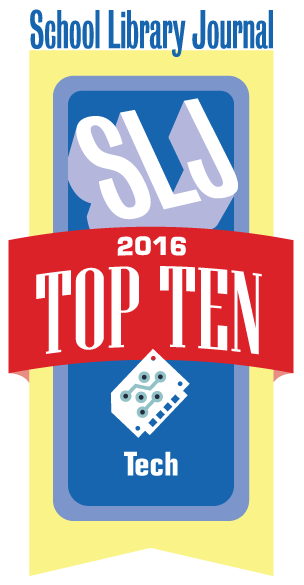 The team here at the Smithsonian Center for Learning and Digital Access is excited to announce that the School Library Journal has selected the Learning Lab for their Top 10 Tech of 2016! Along with their annual choices for best books and more, this year the Journal has included projects that highlight leading trends in how technology can better serve school librarians and the teachers and students they serve.
Kathy Ishizuka, the Executive Editor of School Library Journal, summarizes one of their "favorite resources" in this way,
"...the Smithsonian Learning Lab emerges as a new standard of curation, with a beautiful, image-driven interface that invites users to make meaning from a wealth of resources."
The Learning Lab, while designed mostly with classroom teachers in mind, has found a home with school librarians, and we could not be happier. Librarians, besides being generally amazing, can be an essential liaison between the artworks, artifacts, specimens, documents, and more that the Smithsonian is striving to make available via the Lab, and the students who need them most. They support classroom teachers in finding information and materials for their instruction and are themselves a trusted resource for student projects.
Check out the Learning Lab review on the School Library Journal and their other Top 10 Tech of 2016.