How Will Your Students Use the Learning Lab?
Since 2011, the Smithsonian Center for Learning and Digital Access (SCLDA) has strived to better understand the needs of educators utilizing museum digital assets through a variety of research and user testing studies. This research ultimately led to the creation of this website. The Smithsonian Learning Lab provides access to the digitized collections from across the Smithsonian's 19 museums, 9 major research centers, and the National Zoo, to be used as real-world learning experiences. With our repository of over 1.9 million objects and new resources being digitized every day, the Learning Lab provides specialized tools to aid in the discovery and creative use of these rich digital materials.
The Learning Lab, as it currently exists, was largely informed by the input and practice of diverse classroom educators. And it was during a prototyping session with high school teachers in 2012 that one raised his hand and said, "This is a great resource and I can see its value almost immediately, but I will never use it." He wasn't being a jerk, but rather voicing his perspective that the skills needed to use museum digital materials: online research, understanding of metadata, structuring of resources using evidence, etc., were the exact skills he was working to develop in his students. From this classroom teacher's perspective, students were the ideal user for the Learning Lab and the resources it makes available.
So, we obviously needed to think more widely about who the Learning Lab is for. For students, we hoped that it could be enhanced to support them in building lasting knowledge and critical skills that take them from simply finding resources to thoughtful selection, examination, organization, and creation of new resources. To do this, in 2015, SCLDA launched a research project, Understanding the Needs of Student Users of Digital Smithsonian Resources, to lend additional insight into how digital systems, tools, pedagogy, and content, can be adapted to better meet students' learning needs. How could we change the Learning Lab to make it more useful to young users?
As educational psychologist Paul A. Kirschner points out, "If the student is viewed as the end user… participatory design needs to include a more direct participation/contribution of the student in the design of (technology enhanced) learning environments".(1) The overall project, recently completed, assimilated the findings of a literature review on digital learning; environmental scans of learning platforms and social media systems; analysis of current student usage of the Learning Lab; and observations, interviews, and prototyping workshops in classrooms, in order to address these key questions:
What are the ways that students engage with digital content in academic settings?
What are the motivations for student use of digital content?
What are the interface requirements/scaffolds needed to enable and enhance student engagement with rich digital resources?
This week, members of the SCLDA project team will present an overview of this research at the annual Museums and the Web Conference in Cleveland, Ohio. In addition to the summary paper prepared for the conference, we are happy to share the more complete documentation of each of the project's components. These reports detail our methodologies and results, and lay the foundation for how we will evolve the Learning Lab in ways that make sense for our users.
Literature Review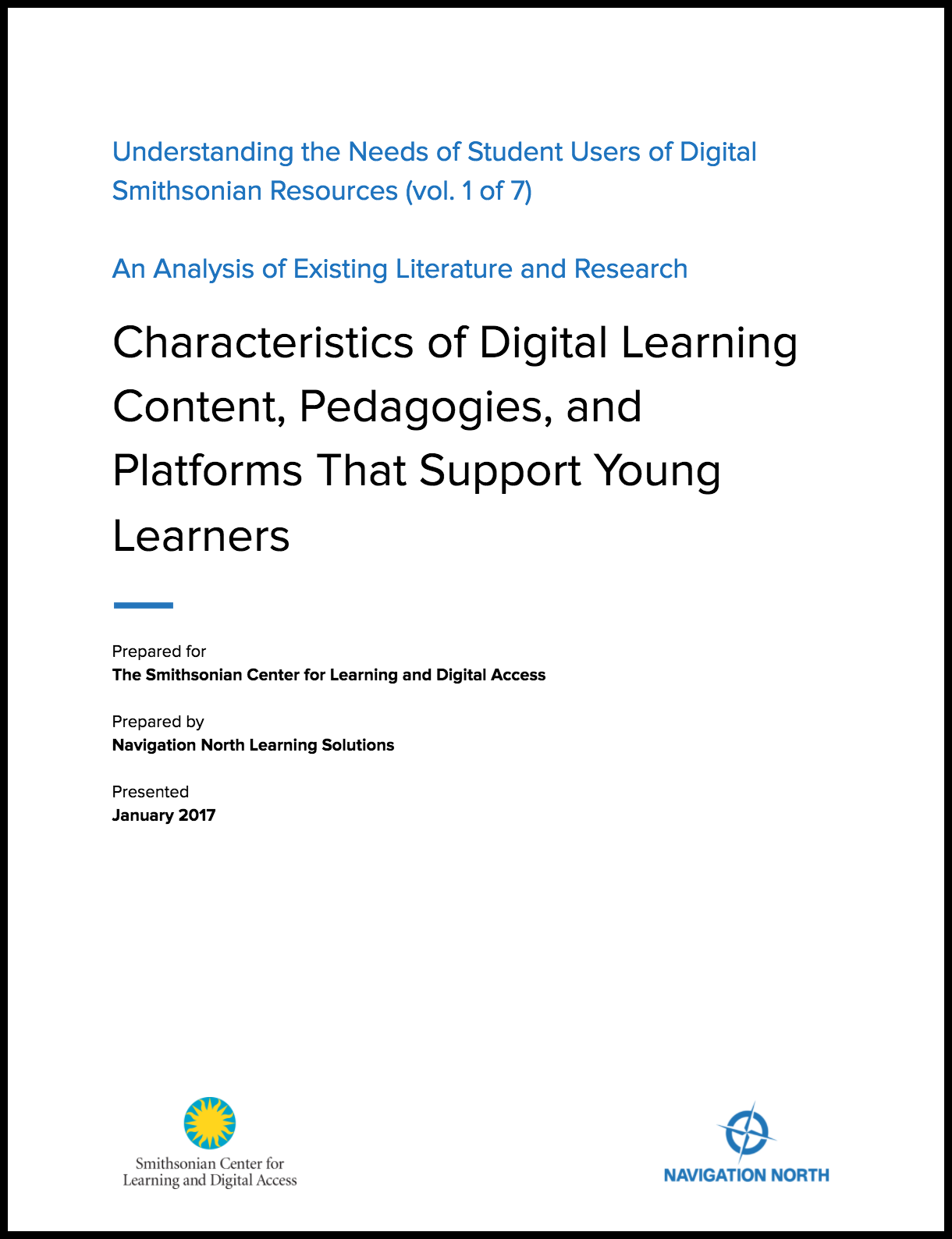 Characteristics of Digital Learning Content, Pedagogies, and Platforms That Support Young Learners
Environmental Scans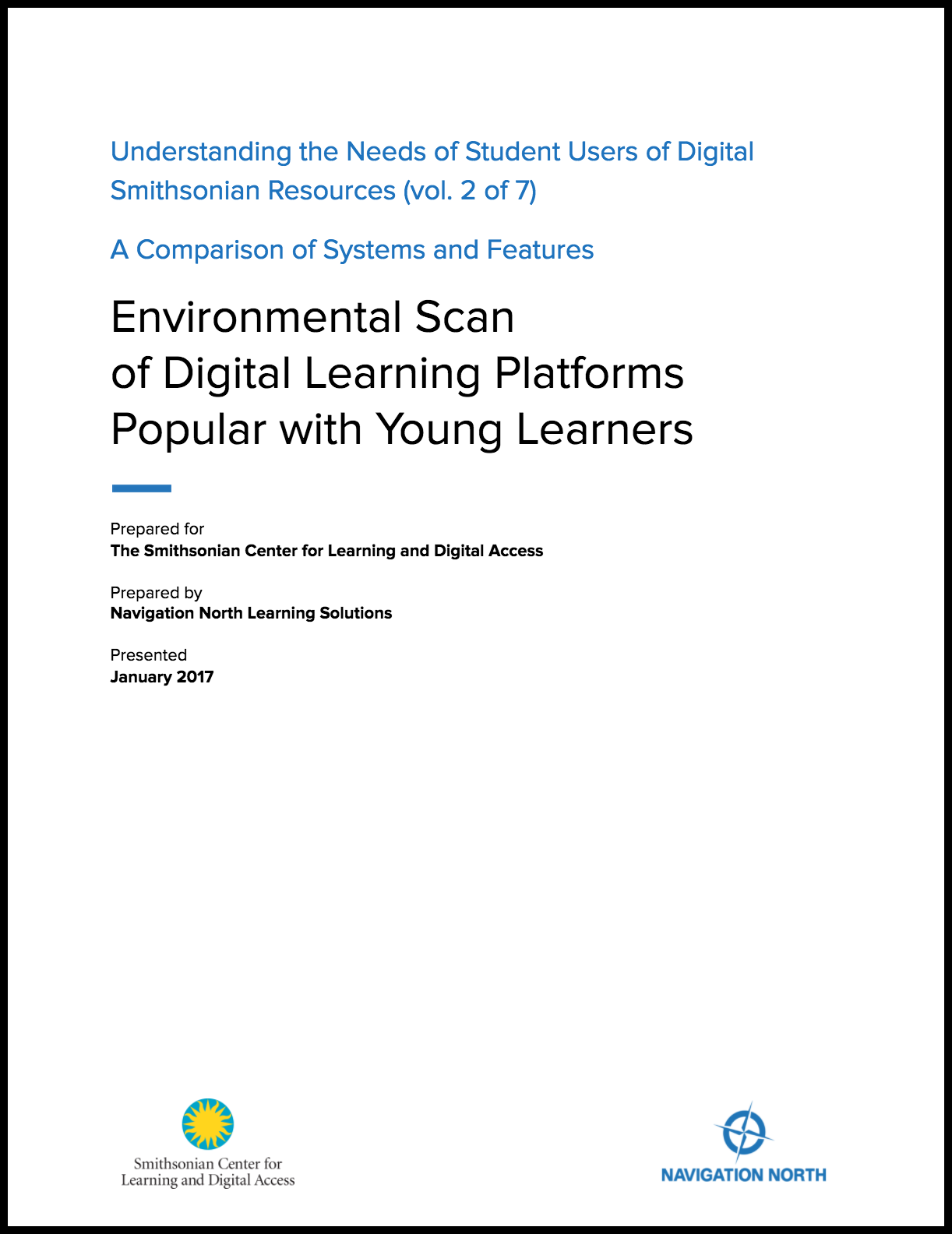 Environmental Scan of Digital Learning Platforms Popular with Young Learners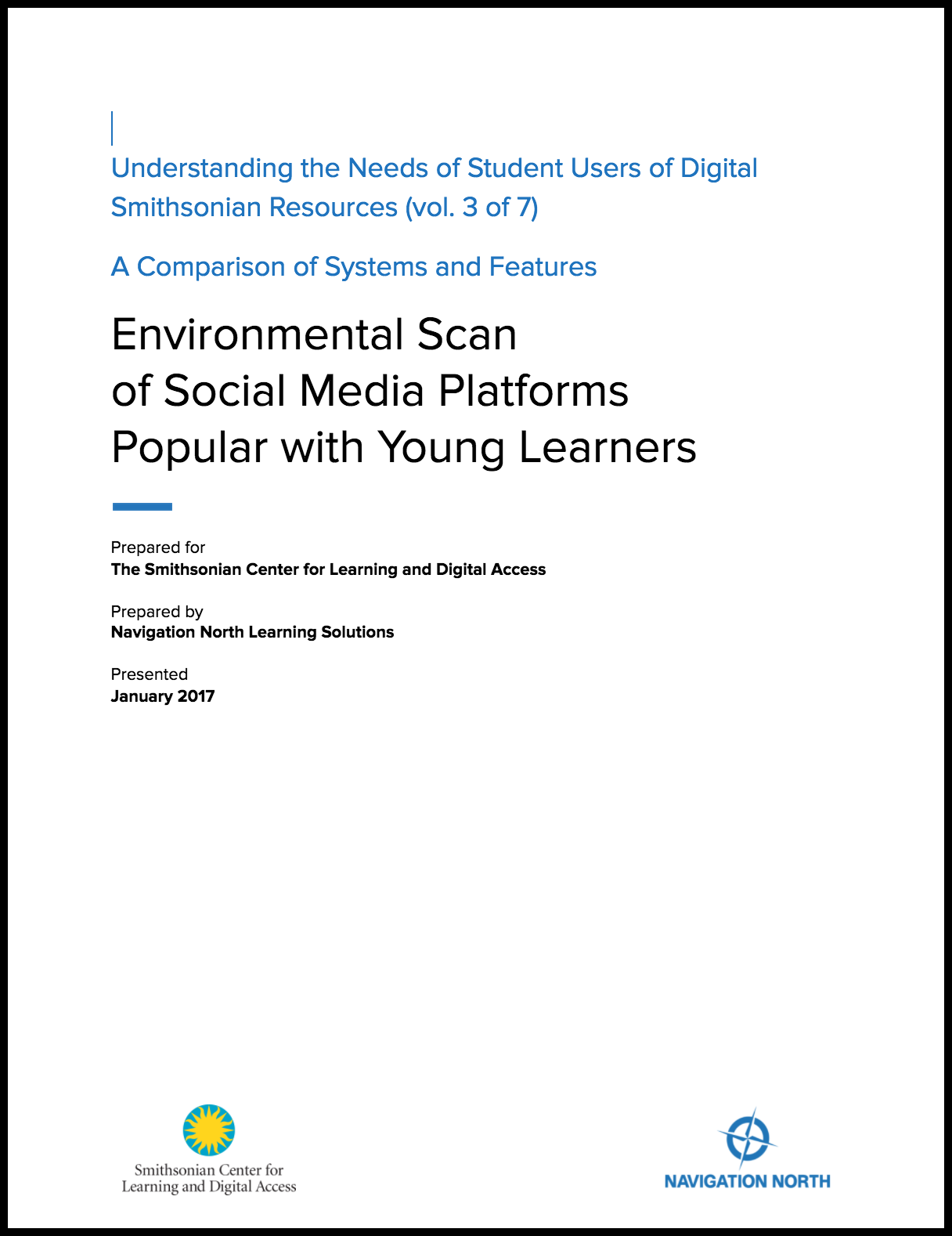 Environmental Scan of Social Media Platforms Popular with Young Learners
Usage Data Analysis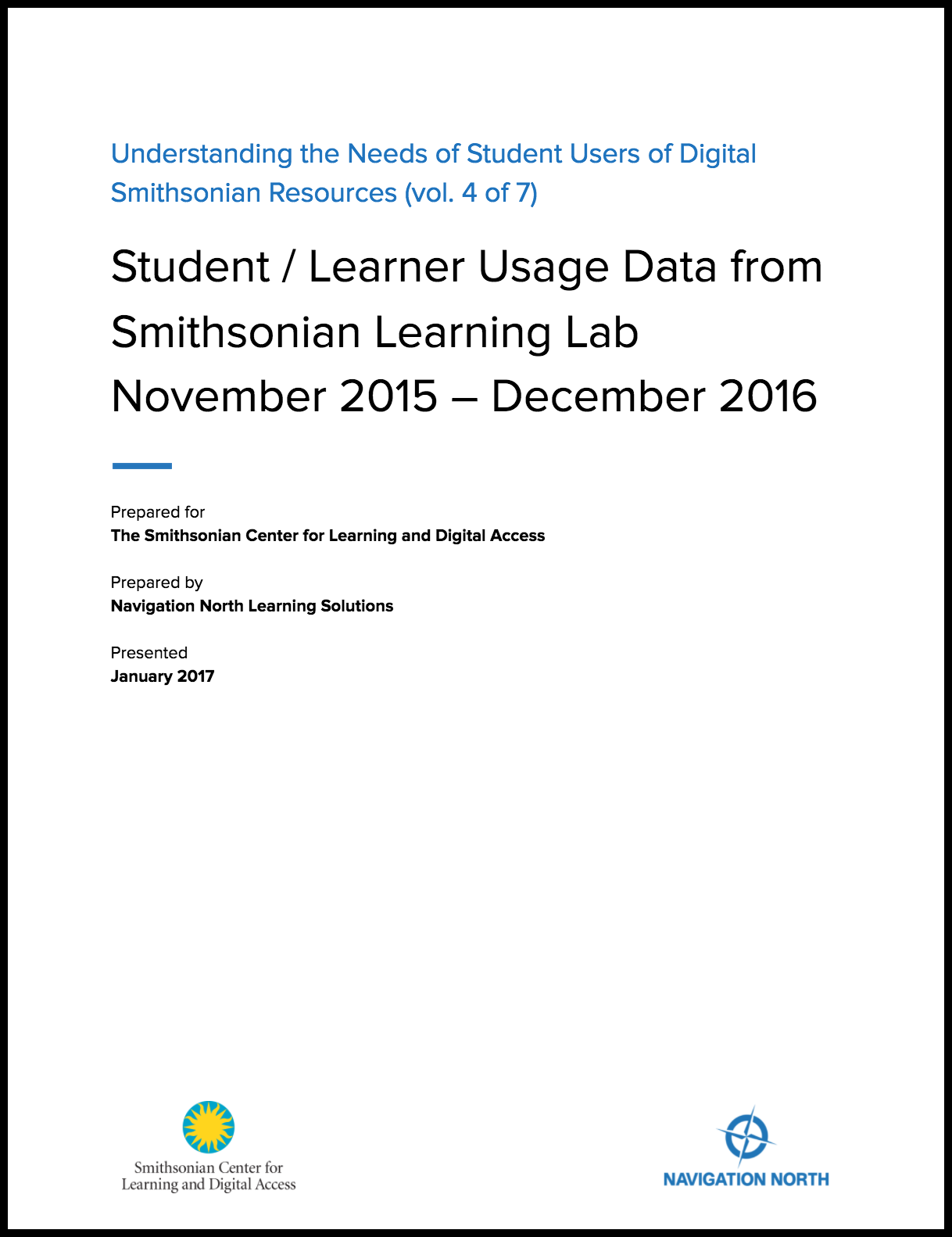 Student / Learner Usage Data from Smithsonian Learning Lab (November 2015 – December 2016)
Classroom Testing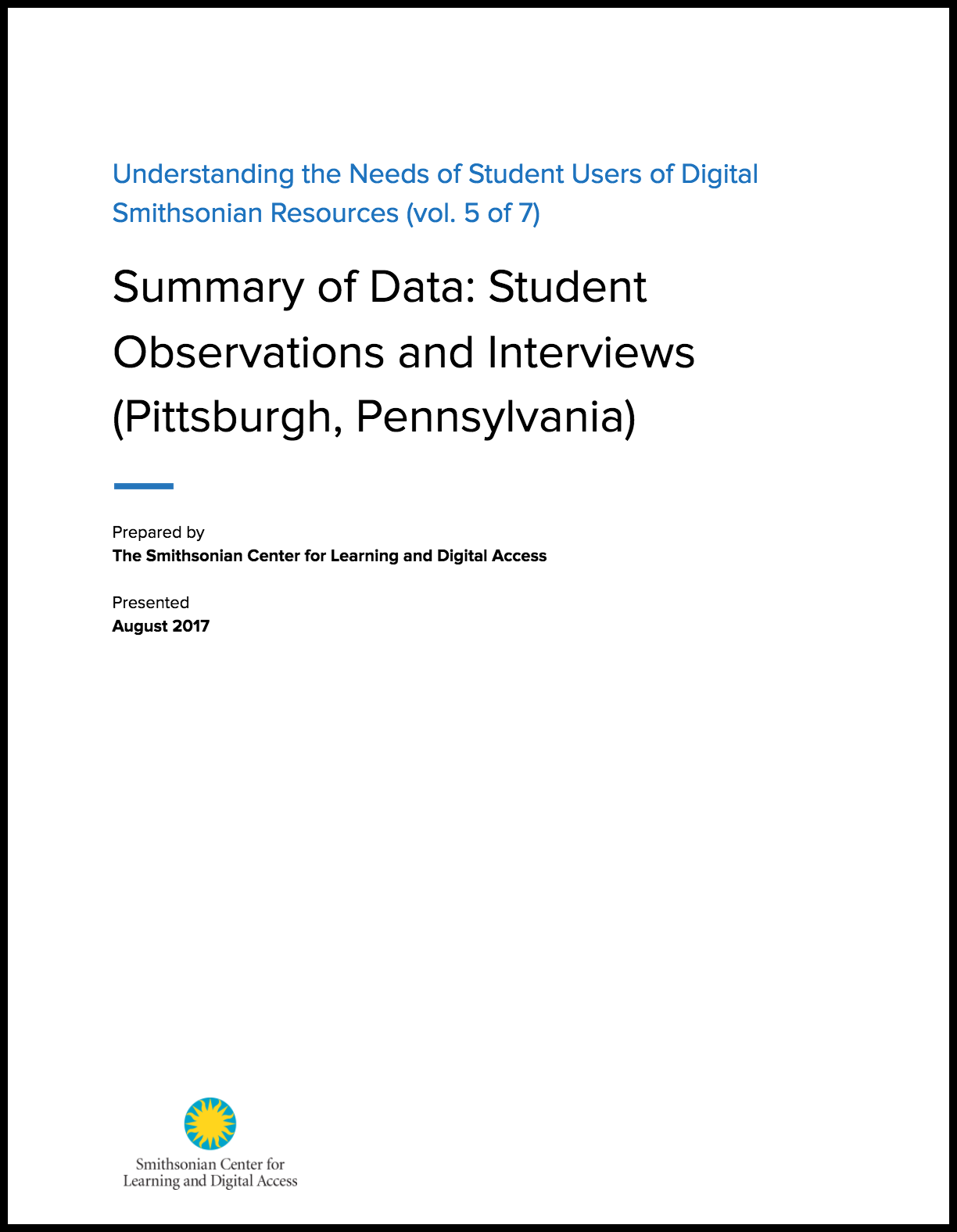 Summary of Data: Student Observations and Interviews (Pittsburgh, Pennsylvania)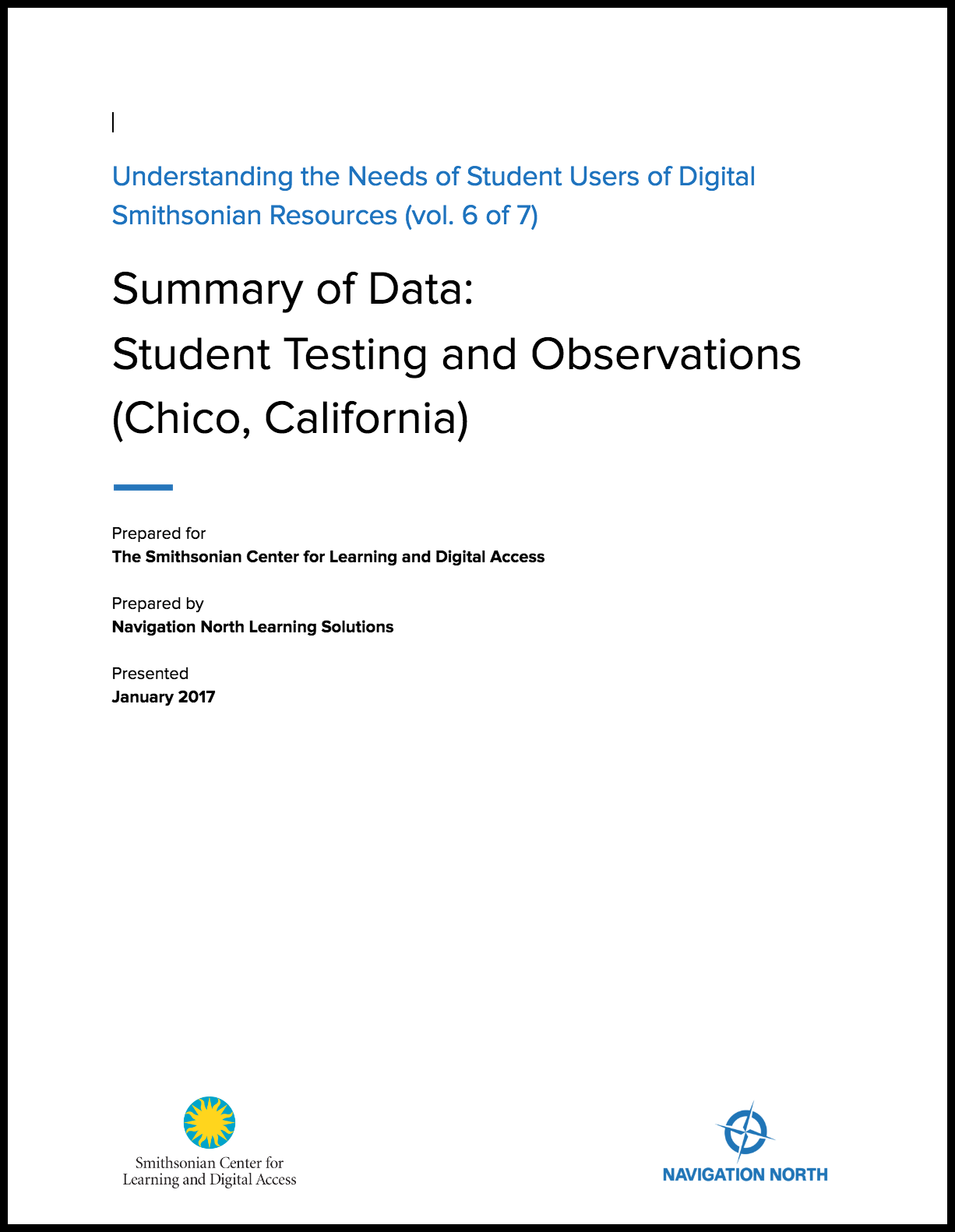 Summary of Data: Student Testing and Observations (Chico, California)
Final Report and Recommendations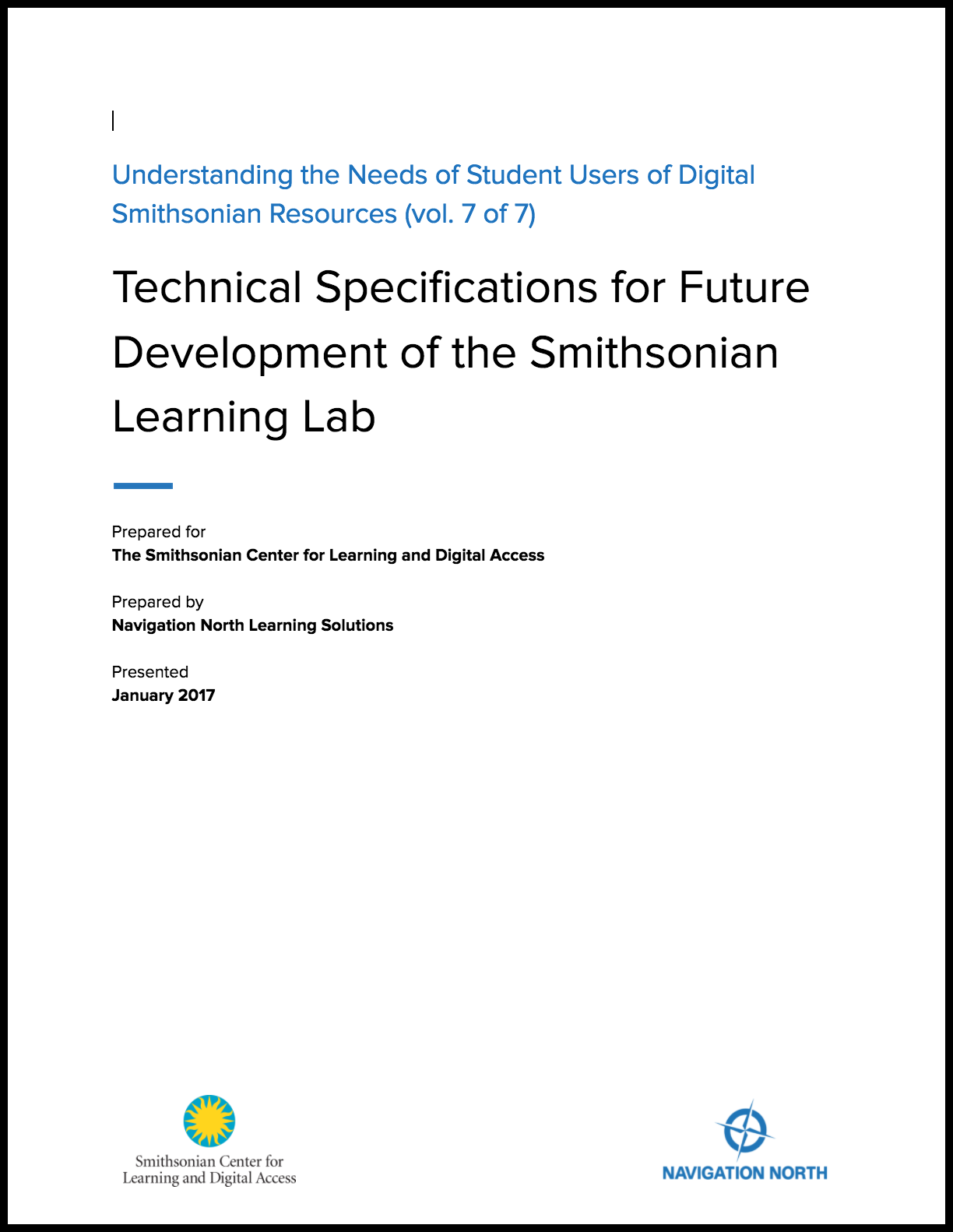 Technical Specifications for Future Development of the Smithsonian Learning Lab
---
Image: Art Class--Four Students (detail), by William H. Johnson
Smithsonian American Art Museum
1- Kirschner, P. A. (2015). "Do we need teachers as designers of technology enhanced learning?" Instructional Science 43(2), 309-22.