​Building STEAM Skills with Hands-On Activity Collections
By Cody Coltharp, Digital Interactive Designer, Smithsonian Center for Learning and Digital Access
When I work with teachers around the country demonstrating the Learning Lab, many have mentioned the challenge of integrating technology in ways that are both engaging and easy to implement in a classroom environment. In response, I've created six "activity collections," which are teaching collections that combine Smithsonian digital resources with fun hands-on activities to develop STEAM skills:
All six activities include lesson plans containing materials lists, step-by-step facilitation instruction, and ideas for scaling the activities up or down. The STEAM activities and facilitators' guides are available at the links above for anyone interested in replicating or adapting the lessons in their own school or in an after-school program.
Click on the links above to access the individual activity collections and feel free to copy, adapt, and share them.
*These STEAM activity collections will debut at Lenovo's Global Week of Service (4/2/2017–4/6/2017) in Raleigh-Durham.
---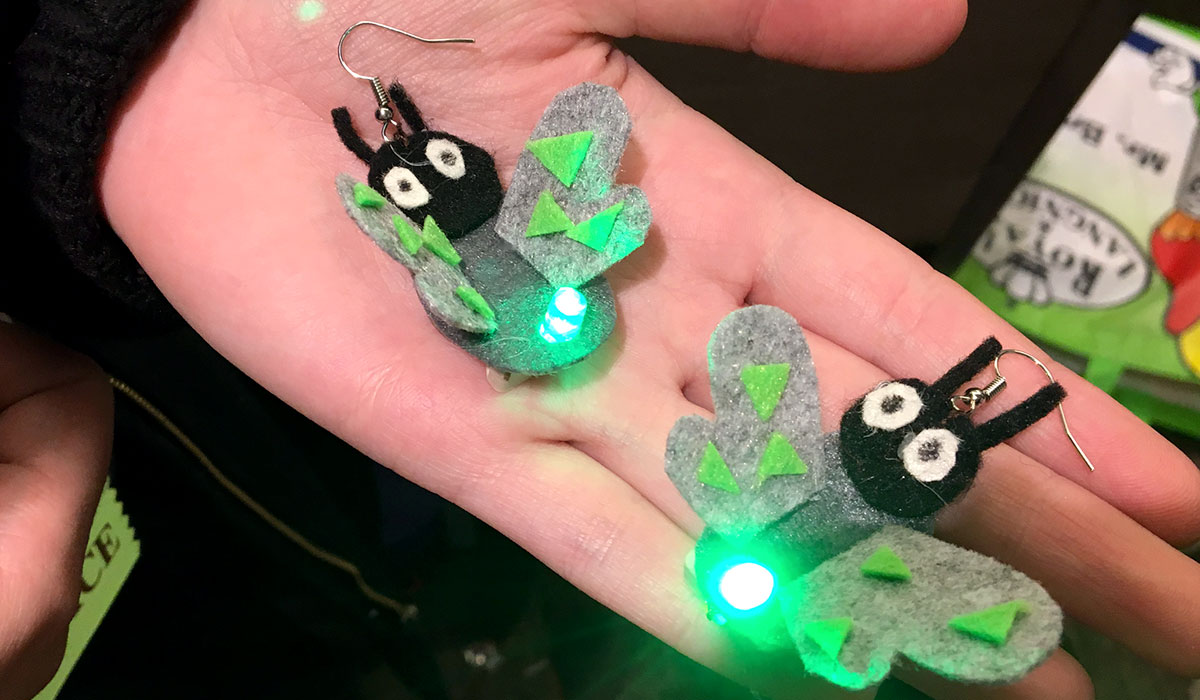 Image: A completed project from the e-textiles Learning Lab activity collection. These catchy firefly earrings were created out of felt and glowing LED lights.