Adapting Collections in the Learning Lab
By: Kate Harris, Learning Lab Coordinator, Pittsburgh, PA
All teachers want more of one thing: time. The Learning Lab makes it easy to save time and effort with its "copy" function, which allows you to make an exact copy of the collection someone else has created for the purpose of adapting it. You can add or remove resources, change text, simplify a topic or make it more complex—it's up to you. Your adaptation does not change the original collection; instead it adds to the Learning Lab's trove of teacher-created collections.
When Riverview High School (Oakmont, PA) history teacher Robert Lindeman starts to create a new lesson, he often makes a practice of searching for a general topic and looking to see what collections have already been made about it. In this way, he skips the process of extended searching and narrowing results. For example, his collection on Manifest Destiny was based on one he found made by Linda Muller a year ago. Lindeman notes, "rather than reinvent the wheel I decided to see what was in the public collections. In this case it was far easier to adapt than it was to make new material. I make that decision based upon the size of the activity and what it will 'cost' me to come up with something new, . . . The existing collection was pretty good and all I needed to do was change a couple of things."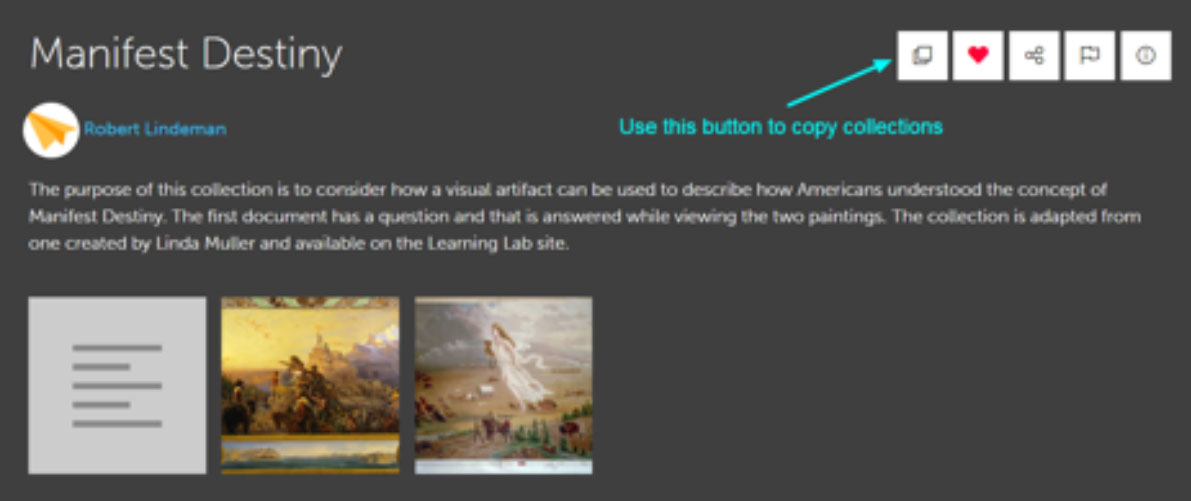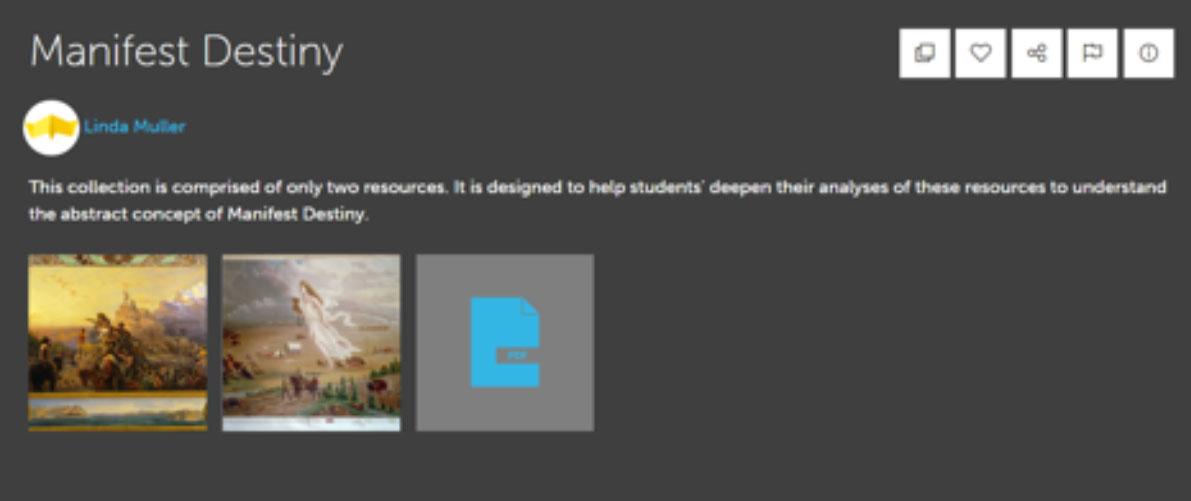 He used the exact same resources, but swapped out Muller's essay assignment for an activity that he uses often in his classroom: students write a working definition of a concept and then edit their definition after reviewing historical artifacts. According to Lindeman, "I find that having them create a tentative definition creates a kind of anticipatory process that leads them into the artifacts. Rather than viewing the artifacts 'cold' as it were, the students were thinking about Manifest Destiny and that helped them to organize their thoughts and how they look at the artifacts."
We invite you to try your hand at your own adaptation. If you haven't yet, watch our quick animation explaining the process. Then, pair Learning Lab inspiration with your own creativity and develop the perfect collection for your needs. In turn, don't forget to publish it when you are finished—you may inspire others to adapt your work!
---
Image: Nieman-Marcus: Metamorphosis '81
Recto: White with six drawings of butterfly emerging from cocoon in blue, black, and yellow. Verso: full drawing of butterfly; "limenitis populi" in script. Side panels: Neiman-Marcus in blue. Cooper Hewitt, Smithsonian Design Museum