Looking for MuseumStudies.si.edu?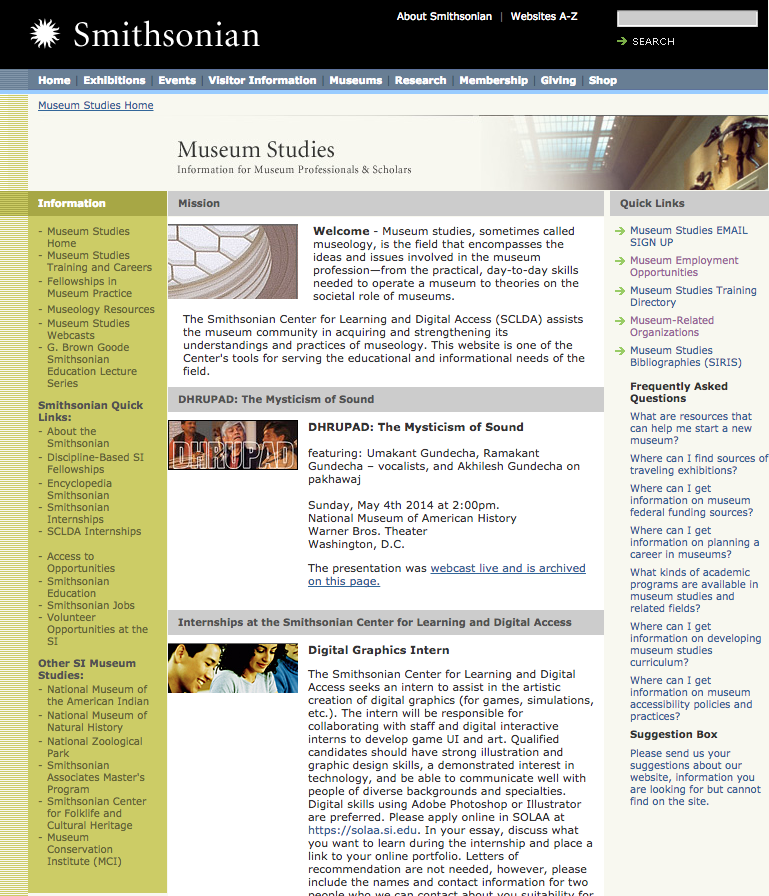 The Smithsonian Center for Education and Museum Studies (SCEMS), curated the Museum Studies website from 1998 until 2014. This essential digital resource from the early days of the World Wide Web provided the museum field with a wide-range of practical, day-to-day skills in museum operations, and produced seminal research on the societal role of museums through the Fellowships in Museum Practice program. Many of the web tools pioneered by SCEMS, such as web-based lectures, and functions for serving the educational and informational needs of the museum field, are now actively sustained through associations and other dedicated museum sites:
SCEMS transformed to become the Smithsonian Center for Learning and Digital Access (SCLDA) in 2014, and produces this website, called the Smithsonian Learning Lab. On this platform, learners can discover more than two million resources, create personal collections and educational experiences, and share their work. Learn more about the Learning Lab here.