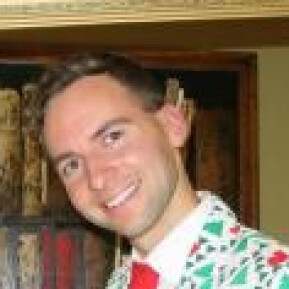 Matthew Decker
Assistant Professor of English
Montgomery College
High School (16 to 18 years old), Adults, Post-Secondary
Teacher/Educator
Language Arts And English :
Assistant Professor of English
Every classroom carries the potential to be equal parts instructive, innovative, and enjoyable. As a professor interested in technology and visual literacy, I have made that ideal classroom my goal for every course and class period. Engaging PowerPoint presentations, sleek and comprehensible supplemental handouts, and appealing open-ended assignments are my specialty, and I use these resources in every learning opportunity my classroom and tutoring sessions present.
I began my academic career at St. Mary's College of Maryland in 2005. Learning from the incredibly passionate professors at SMCM inspired me to pursue my own career in higher education, which led to a graduate program at American University. After receiving my Master of Arts in Literature in 2011, I began teaching as a part-time English instructor at Montgomery College, Germantown. In the two years I devoted to the Germantown campus, I taught developmental English, freshman composition courses, and literature. I also pursued multiple leadership opportunities as the part-time representative for the Center of Teaching and Learning at Germantown, a member of MC Pride, and a tutor at the Writing Center. My love of teaching and Montgomery College brought me to the Takoma Park/Silver Spring campus in 2013 where I have had the opportunity to teach nearly all developmental and credit composition courses, to study distance learning instruction, to design a Film and Literature course focused on Dystopian fiction, to support MC's E-Learning, Innovation, and Teaching Excellence professional development organization, and to explore innovative pedagogy, like Digital Storytelling with the Smithsonian Learning Lab.
Matthew Decker's collections